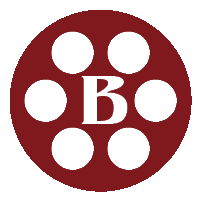 Update on the 2018 Film Festival
As you have probably guessed by the lack of promotion and updates we will not be presenting the short film festival this year. After 10 years of festivals, and the last 5 with the same all-volunteer core team, we're taking a break.
We absolutely loved presenting the international slate of films to the community and have been very touched by all the positive comments shared by our followers. We don't know yet what the plans might be for future film festivals, but you can be certain that when there is another one, we will make sure everyone knows! (You can keep tabs on us through Facebook and this web site, BSpaFilm.org)
Thank you for all your support and kind words over the years. Our reward is knowing we present an event filmmakers and the community appreciate.
2017 Ballston Spa International
Short Film Festival
Awards
We are thrilled to share the 2017 BSFF award winners! What a Festival it was! We are very thankful for the tremendous engagement we had from filmmakers and our audience. Thanks to all the filmmakers, their friends & families and film lovers who supported this year's Festival and joined us Friday & Saturday.
Here is the list of award winners as announced at Saturday's after party. Congratulations to all our filmmakers!
You can find the full slates of films we screened at this link.
TENTH annual
Ballston Spa International
Short Film Festival
Summary
This year marked the 10th annual presentation of the Capital Region's premier international short film festival! Since 2008 the Ballston Spa Film Festival has brought to our community a facinating array of family-friendly short films from around the world... and around the neighborhood.
Once again our indoor slates were enjoyed in the wonderful high school auditorium, and although we had to keep an close eye on the weather Friday evening, we were able to continue our long BSFF streak of outdoor showings. And on Saturday evening, we could not have asked for much better weather to enjoy these special films under the stars in the beautiful Old Iron Spring park in downtown Ballston Spa!
This year we presented 43 short films, ranging in length from 1 to 15 minutes each. The films came from young filmmakers, emerging student filmmakers and established (but still emerging) filmmakers. Submissions arrived from across the country as well as all over the globe. Many of the films have won awards at other film festivals, while some made their world premier at the Ballston Spa Film Festival.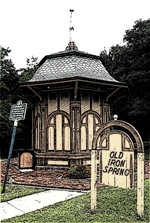 Over eighty short films from around the world were submitted and reviewed for consideration in the Festival. Of the 43 films presented, eighteen came from New York State, and thirteen came from elsewhere in the US, including Florida, New Jersey, California, Maryland, Ohio and South Carolina. Tweleve films came from international filmmakers in seven other countries; Belgium, Netherlands, Brazil, Mexico, Uruguay, Australia, Spain. There were six world premieres this year – short films which made their first festival screening anywhere in the world right here in Ballston Spa! Fifteen films were from young filmmakers, 21 or younger.
All told, the 4 slates Friday and Saturday provided 4½ hours of entertainment to the folks who joined us in the Ballston Spa High School Auditorium and in the Old Iron Spring Park.
We are very proud of not only bringing these wonderful films to our community and to present them in our local venues, but also of spreading the word about Ballston Spa being an arts-friendly community.
---
Support the Festival!
We need your help!
The Ballston Spa Film Festival is an independent not-for-profit 501(c)3 corporation with no parent organization providing any support for our wonderful activities. We are 100% dependent on contributions from individuals and organizations like you to keep the BSFF going. Your generous donation in any amount will mean a great deal to us! We hope you appreciate what we are doing and will consider supporting us with your contribution. Contributions are tax deductible to the fullest extent permitted by law.
Here's our sponsorship form with more information on how you can help.
Download our sponsorship form or use the "Donate" button above to make a secure, on-line donation using your credit card.
Sponsorship levels begin at just $10!
We have special sponsorship levels for businesses and not-for-profit organizations. Visit our Sponsor page for more information.
---
Where is Ballston Spa?
We are a Family Friendly Festival.
Follow us on

and



Click Here to Contact Us

Know the Show!
Three EASY ways to join our exclusive email list
and get all the details on our events and activities.
(Either way, you can unsubscribe at any time.)
| | | |
| --- | --- | --- |
| | | Scan to Join! |